Meta's Virtual Reality-based Marketing Apparatus Poses Risks to Teens and Others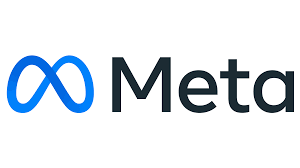 Meta's Virtual Reality-based Marketing Apparatus Poses Risks to Teens and Others
Whether it's called Facebook or Meta, or known by its Instagram, WhatsApp, Messenger or Reels services, the company has always seen children and teens as a key target. The recent announcement opening(link is external) up the Horizon Worlds metaverse(link is external) to teens, despite calls to first ensure it will be a safe and healthy experience, is lifted out of Facebook's well-worn political playbook—make whatever promises necessary to temporarily quell any political opposition to its monetization plans. Meta's priorities are intractably linked to its quarterly shareholder revenue reports. Selling our "real" and "virtual" selves to marketers is their only real source of revenue, a higher priority than any self-regulatory scheme Meta offers(link is external) claiming to protect children and teens.
Meta's focus on creating more immersive, AI/VR, metaverse-connected experiences for advertisers should serve as a "wake-up" call for regulators. Meta has unleashed a digital environment designed to trigger the "engagement(link is external)" of young people with marketing, data collection and commercially driven manipulation. Action is required to ensure that young people are treated fairly, and not exposed to data surveillance, threats to their health and other harms.
Here are a few recent developments that should be part of any regulatory review of Meta and young people:
Expansion of "immersive(link is external)" video and advertising-embedded applications: Meta tells marketers it provides "seamless video experiences that are immersive and fueled by discovery," including the "exciting(link is external) opportunity for advertisers" with its short-video "Reels" system. Through virtual reality (VR) and augmented reality (AR(link is external)) technologies, we are exposed to advertising content designed to have a greater impact by influencing our subconscious and emotional processes. With AR ads, Meta tells(link is external) marketers, they can "create immersive experiences, encourage people to virtually try out your products and inspire people to interact with your brand," including encouraging "people who interact with your ad… [to]take photos or videos to share their experience on Facebook Feed, on Facebook and Instagram Stories or in a message on Instagram." Meta has also been researching(link is external) the use of AR(link is external) and VR(link is external) that will ensure that its ad and marketing messaging becomes even more compelling.
Expanded integration of ads throughout Meta applications: Meta allows advertisers to "turn organic image and video posts into ads in Ads Manager on Facebook Reels," including adding a "call-to-action" feature. It permits marketers to "boost their Reels within the Instagram app to turn them into ads…." It enables marketers "to add a "Send Message" button to their Facebook Reels ads [that] give people an option to start a conversation in WhatsApp(link is external) right from the ad." This follows last year's Meta "Boosted Reels" product(link is external) release, allowing Instagram Reels to be turned into ads as well.
"Ads Manager" "optimization(link is external) goals" that are inappropriate when used for targeting young people: These include "impressions, reach, daily unique reach, link clicks and offsite conversions." "Ad placements" to target teens are available for the "Facebook Marketplace, Facebook Feed, … Facebook Stories, Facebook-instream video (mobile), Instagram Feed, Instagram Explore, Instagram Stories, Facebook Reels and Instagram Reels."
The use of metrics for delivering and measuring the impact of augmented reality ads: As Meta explains, it uses:(link is external)
Instant Experience View Time: The average total time in seconds that people spent viewing an Instant Experience. An Instant Experience can include videos, images, products from a catalog, an augmented reality effect and more. For an augmented reality ad, this metric counts the average time people spent viewing your augmented reality effect after they tapped your ad.
Instant Experience Clicks to Open: The number of clicks on your ad that open an Instant Experience. For an augmented reality ad, this metric counts the number of times people tapped your ad to open your augmented reality effect.
Instant Experience Outbound Clicks: The number of clicks on links in an Instant Experience that take people off Meta technologies. For an augmented reality ad, this metric counts the number of times people tapped the call to action button in your augmented reality effect.
Effect Share: The number of times someone shared an image or video that used an augmented reality effect from your ad. Shares can be to Facebook or Instagram Stories, to Facebook Feed or as a message on Instagram.
These ad effects can be designed and tested(link is external) through Meta's "Spark Hub" and ad manager. Such VR and other measurement systems require regulators to analyze their role and impact on youth.
Expanded use of machine learning/AI to promote shopping via Advantage(link is external)+: Last year, Meta rolled out "Advantage+ shopping campaigns, Meta's machine-learning capabilities [that] save advertisers(link is external) time and effort while creating and managing campaigns. For example, advertisers can set up a single Advantage+ shopping campaign, and the machine learning-powered automation automatically combines prospecting and retargeting audiences, selects numerous ad creative and messaging variations, and then optimizes for the best-performing ads." While Meta says that Advantage+ isn't used to target teens, it deploys(link is external) it for "Gen Z" audiences. How Meta uses machine learning/AI to target families should also be on the regulatory agenda.
Immersive advertising will shape the near-term evolution of marketing, where brands will be "world agnostic and transcend the limitations of the current physical and digital space." The Advertising Research Foundation (ARF) predicts(link is external) that "in the next decade, AR and VR hardware and software will reach ubiquitous status." One estimate is that by 2030, the metaverse will "generate(link is external) up to $5 trillion in value."
In the meantime, Meta's playbook in response to calls from regulators and advocates is to promise some safeguards, often focused on encouraging the use of what it calls "safety(link is external) tools." But these tools(link is external) do not ensure that teens aren't reached and influenced by AI- and VR-driven marketing technologies and applications. Meta also knows that today, ad-targeting is less important than so-called "discovery(link is external)," where its purposeful melding of its video content, AR effects, social interactions and influencer marketing will snare young people into its marketing "conversion"(link is external) net.
Last week, Mark Zuckerberg told(link is external) investors his vision of bringing "AI agents to billions of people," as well as into his "metaverse" that will be populated by "avatars, objects, worlds, and codes to tie" online and offline together. There will be, as previously reported, an AI-driven "discovery(link is external) engine" that will "increase the amount of suggested content to users."
These developments reflect just a few of the AI- and VR-marketing-driven changes to the Meta system. They illustrate why responsible regulators and advocates must be in the forefront of holding this company accountable, especially with regard to its youth-targeting apparatus.
Please also read(link is external) Fairplay for Kids' account of Meta's long history of failing to protect children online.